About the Animal Hospital of Sayreville
Pet Care You Can Trust
Your pets rely on you to help them live the longest, healthiest and happiest life possible. Choose a veterinary team in South Amboy you can rely on, too.
When you partner with the South Amboy veterinarians and medical team at the Animal Hospital of Sayreville, you're providing your pet with the highest-quality, most comprehensive medical care in a warm, welcoming environment.
The Right Foundation for a Healthy Life
The centerpiece of your pet's healthcare plan at the Animal Hospital of Sayreville is regular pet wellness care, which includes comprehensive annual examinations, customized immunizations, laboratory testing, parasite prevention nutritional counseling and more. Identifying issues before they become serious is the key to long-term good health and keeping the lifetime cost of caring for your pet as low as possible.
Advanced Capabilities When Your Pet Needs it Most
If your pet becomes sick or injured, our dedicated veterinarians and medical team are here to provide the compassionate, skilled veterinary care your pet needs. With our internal medicine, diagnostic and surgical capabilities, we have the necessary tools to get you answers and treatment recommendations, minimizing your pet's discomfort and your worry.
Our hospital features state-of-the-art medical technology such as ultrasound, radiowave surgery, an extensive on-site laboratory and digital radiography. These advanced capabilities help us provide your pet with the best care for a long, happy life.
Keeping You at the Center of All We Do
Providing great care doesn't begin and end with our healthcare services - it also means exceptional, personalized customer service for you. When you bring your pet in to see us, we want you to feel confident your pet is receiving the best care possible. That's why we take time at every visit to answer any questions you have and make sure you have the information you need to be the best possible caregiver for your beloved companion.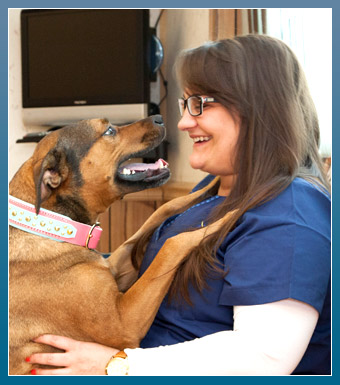 We invite you to read on about all our veterinary team can do for your pet and about why you should trust us with your pet's health, now and for years to come. If you have any questions or would like to schedule an appointment, please call (732) 727-7739.
Location & Hours
Located at:
257 Oak Street
South Amboy, NJ 08879
Click for map

Hospital Hours:
Monday – Friday: 8am – 7pm
Saturday: 8am – 1pm
Sunday: Closed
Dr. Spinazzola is also available by phone 24 hours a day, seven days a week.
Payment Policy
Payment in full is due upon completion of services. We accept cash, checks, MasterCard, Visa, American Express, and Discover.